Member Services
Why Join the Chamber?
Member Testimonials
Business by Referral
Why Join the Chamber?
Businesses seek different benefits from the Chamber as they go through their business lifecycles. That's why the Chamber has developed a variety of events and services so that you can find what works for you and yields a return on your investment. The three main functions of the Chamber are to grow the economy, provide networking and training opportunities for members and be the legislative advocate for the region. Click on the links below to find out more about each opportunity.
In addition to the many benefits that come with being a Chamber member, there are some immediate benefits to joining as a new member of the Chamber. Many of our Chamber members have offers and programs available just for new members to welcome you.
Member Testimonials
"First National Bank of Fort Smith is proud to be a member of the Ft. Smith Regional Chamber of Commerce since its inception. Our membership has helped us build new relationships with other businesses throughout our community, and we know our annual investment in the Chamber goes to support our community's local businesses and helps create jobs for families throughout the Ft. Smith Region."
Sam T. Sicard, President/CEO
"Falcon CNG joined the Ft. Smith Regional Chamber of Commerce as soon as we opened for business. Membership in the Chamber offered many opportunities to connect with the community through the Chamber events and activities. That connection with the community, as well as the publicity that comes with joining the Chamber, has been a tremendous resource for our business. We are so glad we joined."
Barry Rowton, Owner
"In addition to playing a vital advocacy role for industries in our region, the Chamber has provided tremendous connectivity for our business. The relationships we've built have been a key enabler of our growth into one of the region's largest independently owned staffing services. I'm not sure we'd be where we are today without the Chamber as a key strategic partner."
Melissa Humphreys, Senior Sales Representative TEC Staffing Services
Business by Referral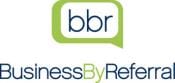 Chairman:
Liz Martin, Peachtree Hospice
Want to get involved?  Email the leadership team for more information!