COVID-19: Delivery, Take-Out, & Online Shopping Offers

Click on the links below for more information on the offers:
Full take out menu on Facebook page and running daily specials under $20.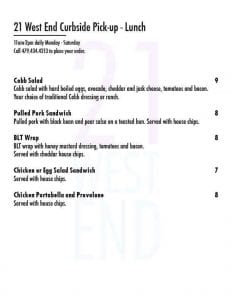 Offering free delivery when purchasing online. If you need a free local delivery from their Fort Smith store you can call for more information at 479-242-1024
SHOWROOM is open again!!!🎉🎉🎉
Masks must be worn and we will provide if you don't already have one..
Remember 6 ft Social Distance between you and fellow shoppers..
Come see us and all the new selections we have!!!
In order to protect our customers and our staff during the COVID-19 Outbreak, Advantage Title & Escrow offices will only be opened based on scheduled appointments. Our lobbies will be closed to the public and only Buyers and Sellers whose signatures are required will be allowed to attend closings. Real Estate Agents can contact closing staff to discuss picking up their commission checks after closing. We will keep you updated as the situation progresses and hope to be back to business as normal soon. Please see our Facebook page for updates and changes to this current plan. As always, we are available via email or phone anytime you have any questions. Phone: (479) 434-6801
CBD AMERICAN SHAMAN FORT SMITH ORDER BY PHONE AND GET
FREE SHIPPING 479-763-1680 OR 303-250-1083 OR ORDER ONLINE @ 479cbd.com
UPDATE: They are offering bulk orders on their hand sanitizer and hand wash products.  Click here for flyer on the products and click here for a bulk order form
Offering free mowing to those without lawn equipment affected by the recent covid-19 outbreak, and the subsequent fallout.
Free delivery and curbside pickup on current inventory.  Their website offers a discount when they order from the "Need a Book Fast" tab.
25% Off All Gift Cards. Use the code: CAT25 at checkout from our website. We also have location specific shirts available at this time with 100% of all sales from them going to help the staff of that location during this time. Those can be purchased at:
https://shopcivilaxe.square.site/product/axe-of-kindness-employee-support-tee/90?cs=true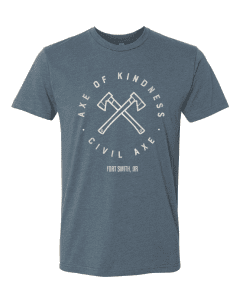 Here is what Community School of the Arts is doing:
SPRING/SUMMER ACTIVITIES
All CSA spring activities are continuing online through virtual lessons and classes. You may register
to take a virtual lesson with one of our instructors during this time. Our hope is to return on site by
June 1 but we will monitor the situation. Summer activities will be offered virtually if necessary, and,
if possible, summer camps will be offered on site in July. The Chamber Strings Spring concert will
take place in late June. If you have tickets, they will be good for the concert, so be watching for an
exact date. The Children's Theatre production of Peter Pan, Jr. has been rescheduled for June 26-27
and your tickets are good for these dates.
QUARENTIME ACTIVITIES
I am so excited to announce that CSA has created a way for parents and students across the globe to
go into one of our four platforms and access free arts activities! We have named it Quarentime. All
you need is internet access. Our instructors care about kids and want to give back at a time like this.
In fact, through our efforts, we hope to ensure that young people are staying emotionally and
physically healthy in these uncertain times.
By accessing one of the links below, students can get connected to the arts through challenges,
activities, and other arts postings. Every Tuesday at noon, we post a new challenge for students to
engage in. And if you want to zoom with one of our instructors, that can be arranged. Just email us
at info@csafortsmith.org. Share the links below with everyone you know.
CSA Page – https://www.csafortsmith.org/virtual-challenges/
Youtube – https://www.youtube.com/channel/UCbl3A2ZmHOmUYTzB5x7HHHg
Facebook – https://www.facebook.com/csafortsmith/
Instagram – https://www.instagram.com/csafortsmith/
We are a strong country. Together, we will get through this and we will be stronger for it! Let's keep our kids engaged now in the arts so that they come out of this happy and healthy!

We are being careful and taking precautions to keep our customers safe while we satisfy cravings, supply for drive through and zoom online birthday parties, and family only small weddings while social distancing. Our customers are getting creative with it and we are proud to be a part of their celebrations.
Check often for sales being offered for shipping or curbside pick up.  The store front is also open normal hours from 10-6.  We can accommodate any shopping need during this time.
During this time, we understand that Covid-19 is affecting how a lot of businesses are having to conduct their businesses. One of these new ways of business is online stores. CyberSpyder can help you with that transition from in person sales to an online, e-commerce store.
We've been in business, in Fort smith, for almost 20 years and know how to help you with what you need. Whether you are a small business, a large business, retail or a food establishment, we can help. Even if you already have a website and just need some assistance in adding an online store or if you need assistance with social media marketing, SEO, digital marketing or graphic design and video,
CyberSpyder Marketing Services, and our eight-member tram, is here to help.
Give us a call at 479.782.0005 M-F 9 AM-5 PM and you'll get to talk with a live person who can help or drop us an email at info@cyberspyder.net.
Look for online shopping options
In response to the COVID19, we are offering a 15% discount on all services
Check out our website and schedule online. Use coupon code COVID19 at checkout to receive your discount.
We can complete your service completely contactless.
Book and pay online, before your appointment time, leave your keys in an accessible area or in your vehicle, we come and service your vehicle, wiping down everything that we touch and complete your service. You never have to come out of your home!
We come to you where ever you are. On-site…On your time!
Schedule now!
"We Come To You For a Change"
www.dipstx.com
You can get covered with 1 phone call.  Direct Auto agents in Fort Smith are available to help you with your insurance needs during this time at the following Fort Smith locations.  Check out the HOT DEALS listed for each of these Direct Auto agency locations by clicking here.
1217 S Waldron Road Suite H
Fort Smith, AR 72903
479-441-3000
1200 Grand Ave St Ste D
Ft Smith, AR 72901
479-242-7411
1316 US-71 Business
Fort Smith, AR 72901
479-782-6979
Offering Electrostatic Spray for Disinfecting for our existing and non-existing customers. You can request a quote on their website http://www.dowservices.com/
For information click here for their flyer.
To our customers in the Fort Smith metro and NWA – we are taking every precaution to maintain a clean and safe environment for our employees and our customers. We do provide free mobile service to your home or work so if you are self quarantining or social distancing we will be happy to come to you if you need a replacement or repair. We can schedule by phone at 479-478-8220, by email at mikeclifford.fgs@gmail.com or susanclifford.fgs@gmail.com and by text at 248-974-0009 or 479-518-0886.
Has a new to-go & delivery menu including Family Meal Packs (Serves 4) For pdf of the menu click here
we are using Uber eats,waitr, grubhub, Ect
Crubside call ins web orders go to fiveguys.com or down load our app to place your order.  we are very concerned for are employees and customers and are taking precautions to make sure we are keeping our store sanitizing and cleaned.
fiveguys.com
or call 479/478/1007
If you are interested in subscription services send us a message with days, times and quantities you would like regularly delivered to your doorstep and we'll set you up as our first customers for that experience. Growler & 64oz Fill $23, 64oz Refill $16, Growler &b 32oz Fill $17, 32oz Refill $10   Https://fortsmithbrewing.square.site/
           
Social Distancing t-shirts
Social Distancing Floor Decal
$10 each or 10 for $90 plus tax
Graphic Services is still open for business!!!   We can print your signs and banners for drive thru, curb side pick-up, carry out, and delivery!!!  Call us today!   479.783-1297
We are offering online vehicle shopping including at home delivery. We have a staff here available to help you through the process via call, text, message, as well as sending photos and videos. Service & Parts are offering drop off & pick up for maintenance, repair or parts orders as staffing allows.  Interest rates as low as 0% for 84 months are being offered on new vehicles & our pre-owned inventory is, as always, being offered at the most competitive prices.  We give more for your trade.
The novel coronavirus (COVID-19) has impacted our nation and our state. We have been on alert and taking measures to ensure the safety of our customers and employees. We take this seriously and are committed to protecting the safety and health of our customers and our work family. Cleanliness in our facilities is always a priority. Following the guidelines set forth by health and community officials, we are taking extra precautions to clean and sanitize each department with an emerging pathogen disinfectant on a persistent basis. And as always, we keep hand sanitizer stations in common areas.
We're proud to offer numerous ways to help limit your health risk such as live messaging, text & phone. Our website offers chat as well as pre-qualifying and trade evaluation tools. We can also arrange off-site test drives, plus pick-up and drop-off services with service appointments and vehicle purchases, as staffing allows.
We are taking measures to ensure public contact is limited to essential personnel. Throughout last week we've spent a lot of time training our staff on protocols specific to limiting our community exposure to COVID-19. We genuinely value and care about our customers and our work family. We are committed to helping you with your automotive needs.
New hours of operation: 11 am to 8 pm Sun – Thursday, 11 am to 9 pm Fri-Sat. Beer and Wine available at carryout in Fort Smith as well as full menu. Click here for menu
Has take and bake meals that feed 4+ for $25.  They can deliver curbside or to your car.  They are also on Waitr, GrubHub, Postmates, and DoorDash for home deliveries
Jenny Craig is offering free delivery and curb-side pickup, along with free 12 week memberships! We are open and fully stocked with food that will help you stay healthy! We are still consulting and guiding our clients toward health and their weight-loss goals during this difficult time over the phone! Check out their flyer here.
Locations are open and services are deemed essential.
We will be offering curbside bottle purchases and free delivery ($29 or more) during business hours. Per Governor Hutchinson's March 19 announcement, JKC Cellars will be closed for on-site consumption and events. We will be offering curbside bottle purchases and free delivery ($29 or more) during business hours. We will also be changing our hours until we can open as usual again. Here are our current weekend hours:
Friday: 2-7 PM
Saturday: 12-7 PM
Sunday: 12-4 PM
Our wine will be available during the week through Fort Smith Brewing Company. They're offering delivery and curbside pick-up, so check that out.
We appreciate your patience and continued patronage of our small, family-run business during this tumultuous time.
Free access until June 30th to our eLearning Program with 50 videos and workbooks, market assessment, and valuation software. This is a highly acclaimed program for entrepreneurs to build stronger, more resilient businesses.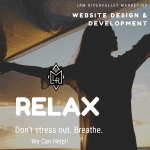 We all know COVID-19 has had a huge impact on our businesses, and how we conduct business.We're seeing the trend to move our businesses online coming at a much faster pace than before.
We, at LRM RiverValley Marketing, have been in business for close to 5 years now, and have been an active part of this community. We are also the only Veteran Owned Marketing Agency in the Fort Smith area.
That's a way where we can help. Making that transition can be hard, especially if you're not too familiar with it. It doesn't matter whether you're a local "mom and pop" shop, or one of the larger corporations in the area. We can help! We are experts in Social Media Marketing, SEO, Web Design, and more areas of digital marketing. So, whether you need to get more followers on your Social Media Channels, a new or updated website, help with some graphic design work, or anything else, we are here for you!
For more information you can reach out to either of us by phone or email;
Lara- 479-883-3869; lara@lrmrivervalley.marketing
Ryan- 479-883-3828; ryan@lrmrivervalley.marketing
Also, ask us about our current Marketing Stimulus Packages.
Air conditioning is not luxury. It is a life support system. Martin's Heating & Air is working and will continue to work during these unprecedented times. We are taking safety protocols in the office and out in the field. First, if any of our team members are feeling sick, they will stay home. We are sanitizing the office and only our personnel are allowed to enter. To limit face to face contact, we have suspended our team meetings. Our technicians in the field will perform "social distancing" tune ups. We can perform most of the work from outside and the homeowner can assist inside with the thermostat. If they do need to enter your home, technicians will wear booties, gloves, and masks in necessary. They will also sanitize their area before leaving. We will work through this together Your health and safety is our expertise.
Professional coaching engagement special 25% off for anyone that books between now and April 30th.
Drive-Thru & Delivery Service only.  Call ahead to order prescriptions, over-the-counter items, and gift items.  For medical equipment call 479-452-2210.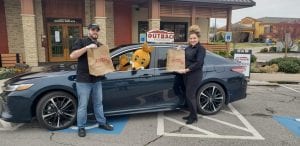 We are offering Free Delivery and expanded our delivery range.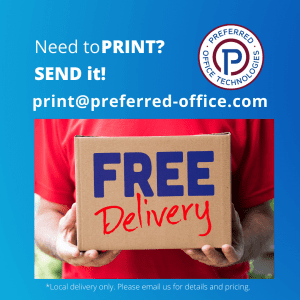 Preferred is teaming up with local print shops, to offer a new #OnDemandPrintService for area businesses.
We felt this would be a great way to #HelpSupportLocalBusinesses, while offering a much-needed service to help you carry on with #BusinessAsUsual!
Whether you are #WorkingFromHome or the office, we will deliver the print jobs right to your front door.
Please email PRINT@Preferred-Office.com for details and pricing. Use OFFER CODE: PRINT in your email subject line.
Currently open for Drive Thru and Takeout!
HEAT & EAT FAMILY MEALS. Cold meals for 4 that are ready to heat and eat. Only $25 + tax. For a limited time only. Call in order: 479-649-7427
Text in order to cell: 479-883-8968
1 lb Smoked meat, 2 pint sides, 4 buns & 4 small BBQ sauces $25
1 rack frozen baby back ribs, 2 pint sides & 2 small BBQ sauces $25
Smoked Meatloaf, 2 pint sides & 4 dinner rolls $25
Low carb: 1 lb Smoked meat, 4 sausages, & garden salad for
four $25
Please call us with your order to make sure we are not sold out. Thank you again for your support.
!~ Ralph & the BBQ Crew
For the health and safety of our clients and associates, we are temporarily closing our office in an effort to minimize the spread of COVID-19. However, we will be working remotely on your behalf. For the time being, we plan to rely on phone and web conferencing to stay in contact. You can call 479-494-3880 during our business hours of Monday through Friday 8-4:30 pm and you will have the opportunity to speak with one of us, or leave a voicemail if outside of business hours and we will contact you as soon as possible.
Please be aware that, due to regulatory considerations, requests to buy or sell securities cannot be processed by voicemail.
If you need immediate assistance, please contact Client Services at 800.647.7378.
We will update as we have more information on re-opening.
Thank you. We appreciate your patience.
Offering delivery service through Waitr and accepting call in/carry out orders and drive through.
We are now offering Curbside Delivery! Order Online through our App and call us when you arrive and we will bring your food to your car!
Offering carryout and curbside. Local delivery available for orders over $50.
We are doing our best to stay open and help you celebrate your life's event as close to normal as possible but we do need your help.
Please either call in to the store or place your order on our website and we will help you fill your order to continue to celebrate those important events.
479-782-9494.
We are open, and providing curbside pick up as well as free delivery to anywhere in Fort Smith for all 100 small businesses in our shopping center.  We are pleased to offer thoughtfully curated "thinking of you" gift boxes from our 100 small businesses here in BrickCity. During this pandemic, you can send a personalized gift to those you love across the country to celebrate their special day. www.theshopsatbrickcity.com/shop-gifts
We are not hosting face-to-face appointments, but we are using Zoom, Skype, emails, and phone calls to work with clients and prospective clients.
Offering 25% off all graphic design and branding packages. We are also offering a 10% discount off of all orders placed over $100.00.
Water, Sewer, Gas & Grease vs COVID-19 and what we are doing to help ensure the safety of our customers and employees:
Westark Plumbing & Expert Drain Cleaning Services is considered an essential service in our area and we will continue to keep ya flowin and all of our technicians are fully equipped and prepared with the proper equipment (PPE) & disinfectants.
*We are adhering to all World Health Organization and CDC guidance & have an open line of communication with our code enforcers & will continue to monitor changes and updates.
*We are practicing Social Distancing with our vendors, and non-employee visitors are not allowed in our building and we've limited office-to-technician in-person interaction in order to ensure technician safety.
*When possible, we will avoid home entry and serve customers while maintaining a reasonable distance (we ask that you distance yourselves from our technicians while on the job, we know some like to watch but safety is of the upmost importance at this time).
At the end of the day, nothing is more important to us than making sure everyone is comfortable and safe. Please call us if you need service, 479-646-5151, we will take care of your concerns in a safe and friendly manner.
Thank you to all our employees, customers, friends and family for your continued support in this challenging time, but more importantly, stay healthy & safe!
Luv-Plumma Girl & Team
Custom Cut Meats &
Essential Grocery Menu
Towson Avenue Location – Fort Smith, Arkansas
WE WILL BRING YOUR ORDER CURBSIDE.
NO NEED TO GET OUR OF YOUR CAR!
Email your order to: ftsmith@gmail.com
Include: Name, Phone Number, Car Make & Color
*Prices are subject to change, as the price of beef is constantly changing.
Thank you for understanding.
Sirloin Tips: 1lb, $6.50
Sirloin Steaks:
6oz, $3.75
8oz, $5.25
12oz, $7.75
16oz, $10.25
Signature Thick Cut Sirloins: (limited supply) 9oz., $7.75
Ribeye Steaks:
10oz, $10.50
16oz, $12.50
New York Strips (Certified Angus Choice): 10oz, $10.50
Filet: 8oz, $14
Ground Siroin:
1lb, $5
2lbs, $10
5lbs, $25
4oz Frozen Premium Boneless Chicken Breasts: $1.50 Each
Pork Chops: 6oz, $1.50
Tea (Sweet or Unsweet): $3.50/Gallon
Large Baking Potatoes: $0.80 Each
Gold Dust Seasoning: $4.99 Each
Offering consulting, preventive planning, and on call options for disinfecting and sanitzation. For a flyer click here: W2WR Corvid-19 Flyer
***Are you a Fort Smith Chamber member and would like to add your information on offers during this COVID-19 time? Then fill out this survey and we will add your information to this list: Delivery & Special Online Shopping Offers Survey