Webinars Featuring Covid-19 Resource Information
Arkansas Small Business & Technology Development Center (ASBTDC)
Access their past events and webinars here
Signup for upcoming events and webinars here.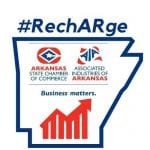 Presents the following webinars available in May:
Tuesday, June 2 at 2:30 p.m., Trey Cooper with Dover Dixon Horne PLLC will present "Wage & Hour Compliance for a Remote Workforce."

Businesses allowing employees to work from home due to the COVID-19 Pandemic need to stay compliant with Federal and State wage and hour laws. This webinar will discuss limiting potential exposure through effective written policies and best practices when employing a remote workforce. Learn how to maintain compliance with Wage & Hour regulations when your employees are working remotely. Click here to register.

Wednesday, June 3 at 2:30 p.m., Jenna Friday with the Arkansas Events Association; and Shelley Short and Trish Villines with the Arkansas State Chamber of Commerce will present "From Fireworks to Fall Festivals: Restoring Public Confidence in Community Events."

As the economy continues to reopen, many communities depend on the revenue public events infuse in the local area. Following government guidelines is the first priority, but what else can event planners do to plan for hosting events? Ensuring consumer confidence and modifying event operations is crucial to retaining attendance. Join this webinar to hear research-based strategies for planning and executing safer events as Arkansas recovers from COVID-19. Click here to register.